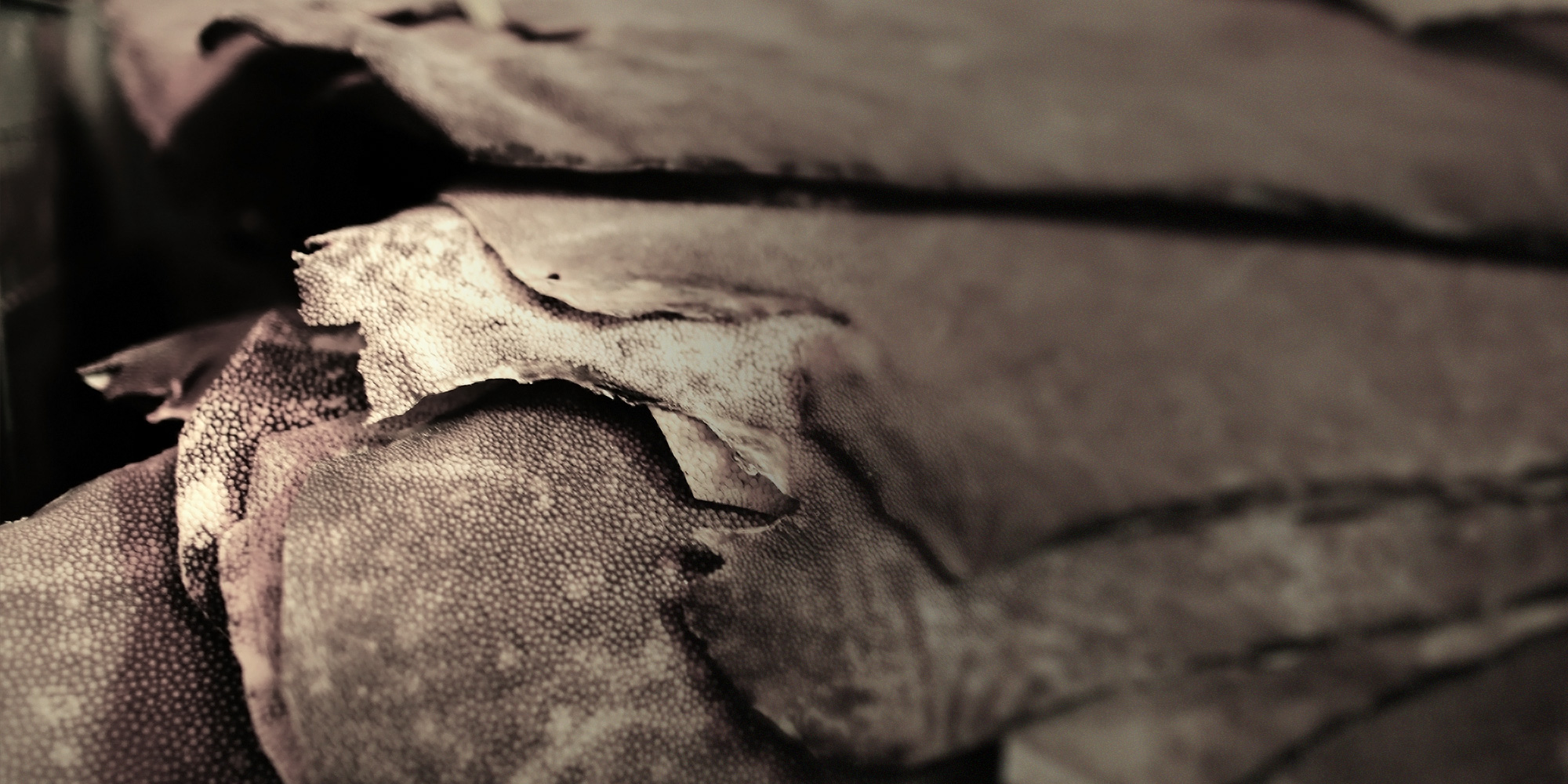 Shagreen
An ancestral, noble, precious material
The Ludwig & Dominique workshop likes to combine shagreen with noble, rare materials. This results in subtle, refined effects when combined with dense species of wood such as oak and ebony. As at its peak of use in the thirties, shagreen enhances the overall aesthetics of the piece of furniture.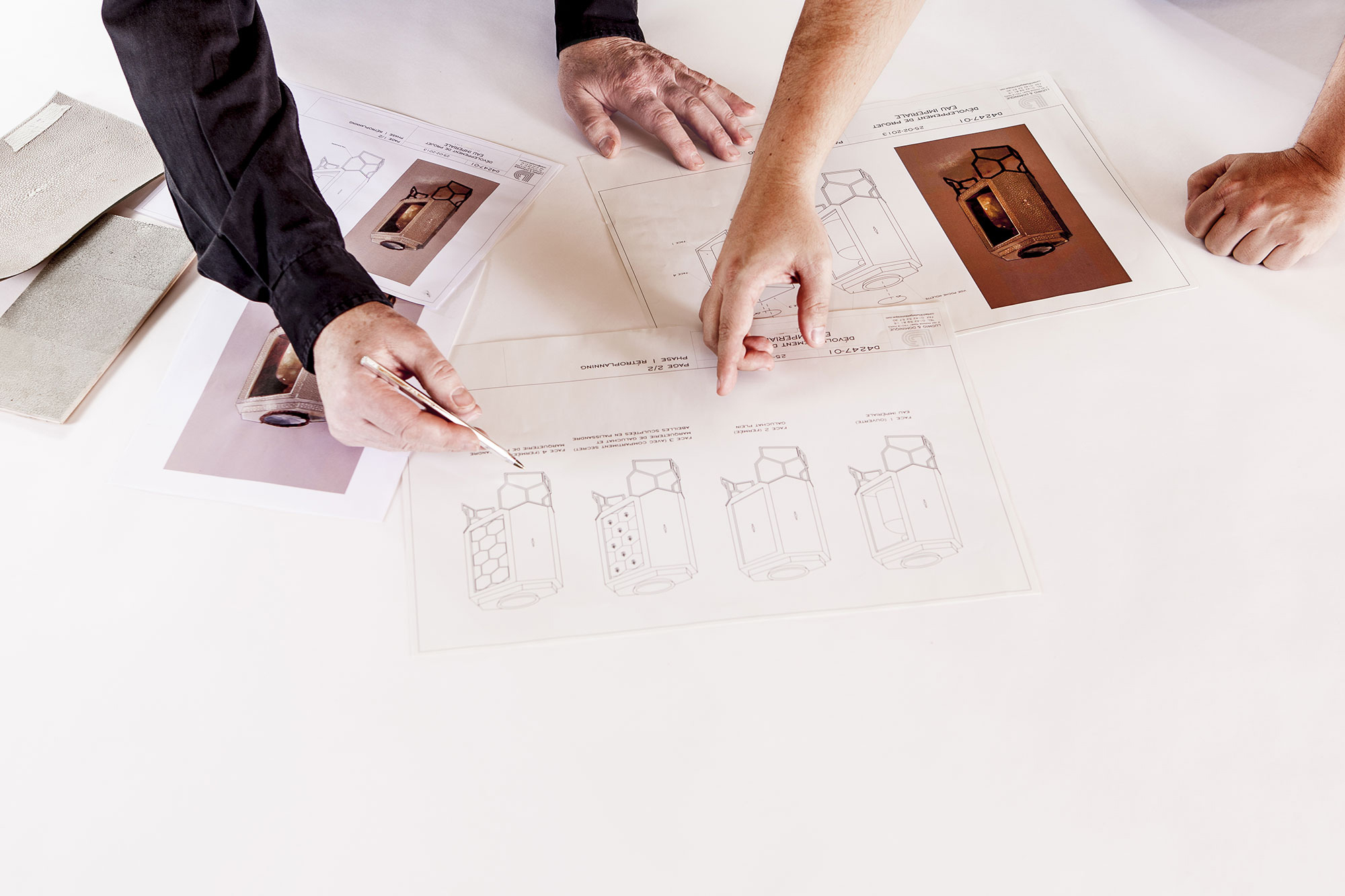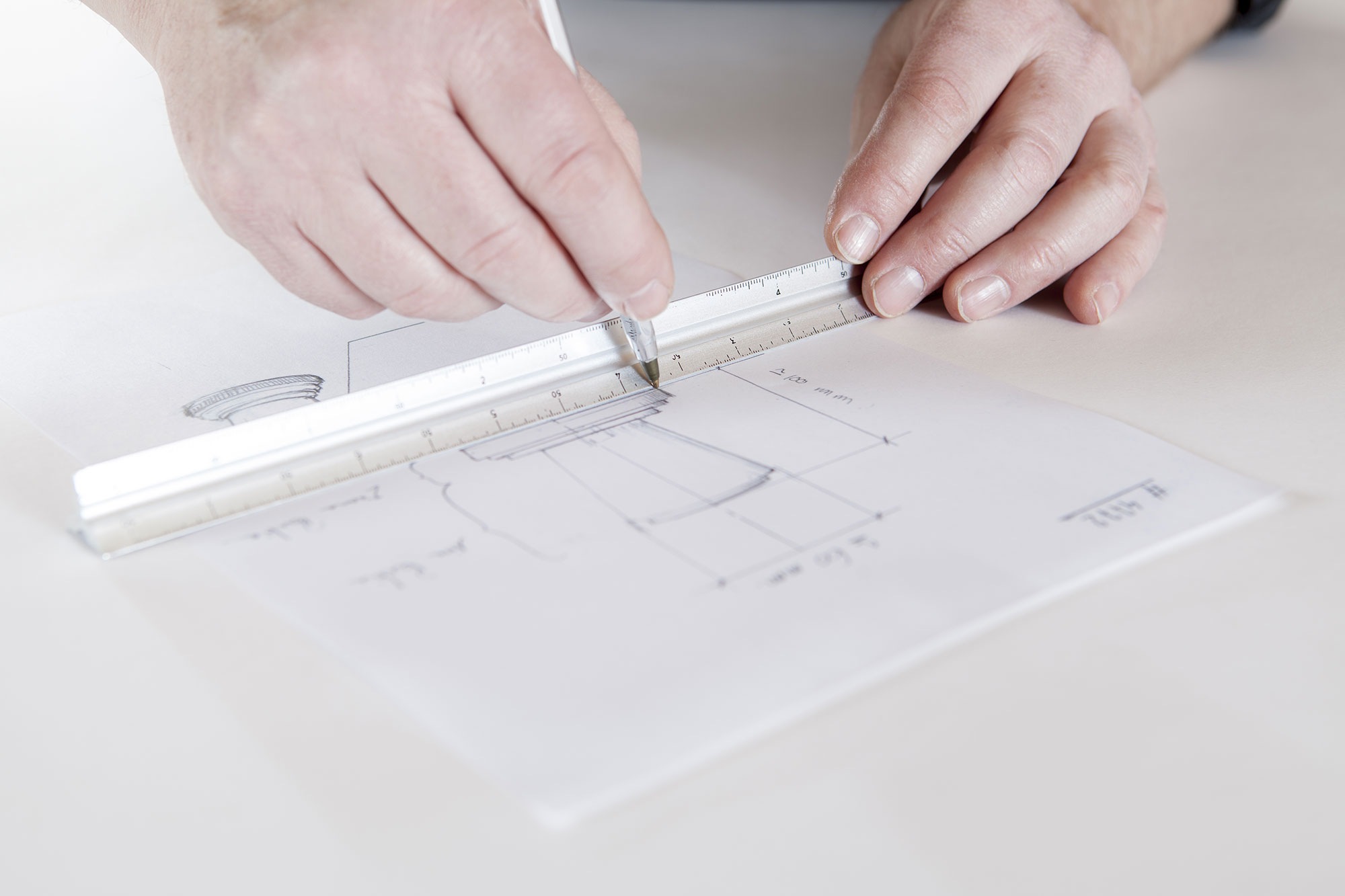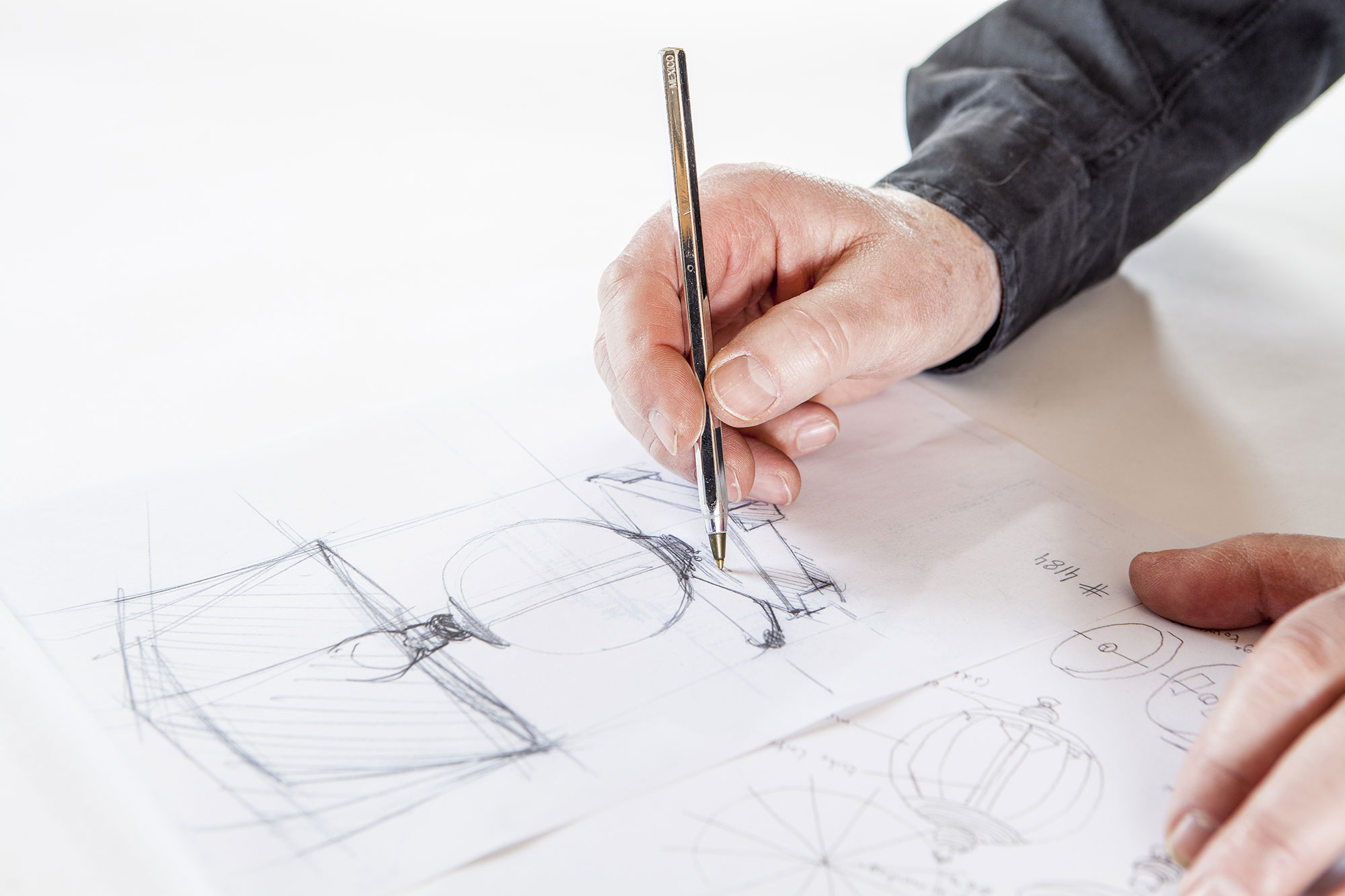 Design
The fruit of experience
Thanks to their knowledge of the material and experience in working each skin, our cabinetmakers can adapt its resistance to the shape of the object they are making. They can also anticipate its behavior and integrate it from the design stage onwards to finally obtain a perfect harmony and fit. This involves a complex work of sectioning and joining skins together so that they follow the object's graphic curves and lines.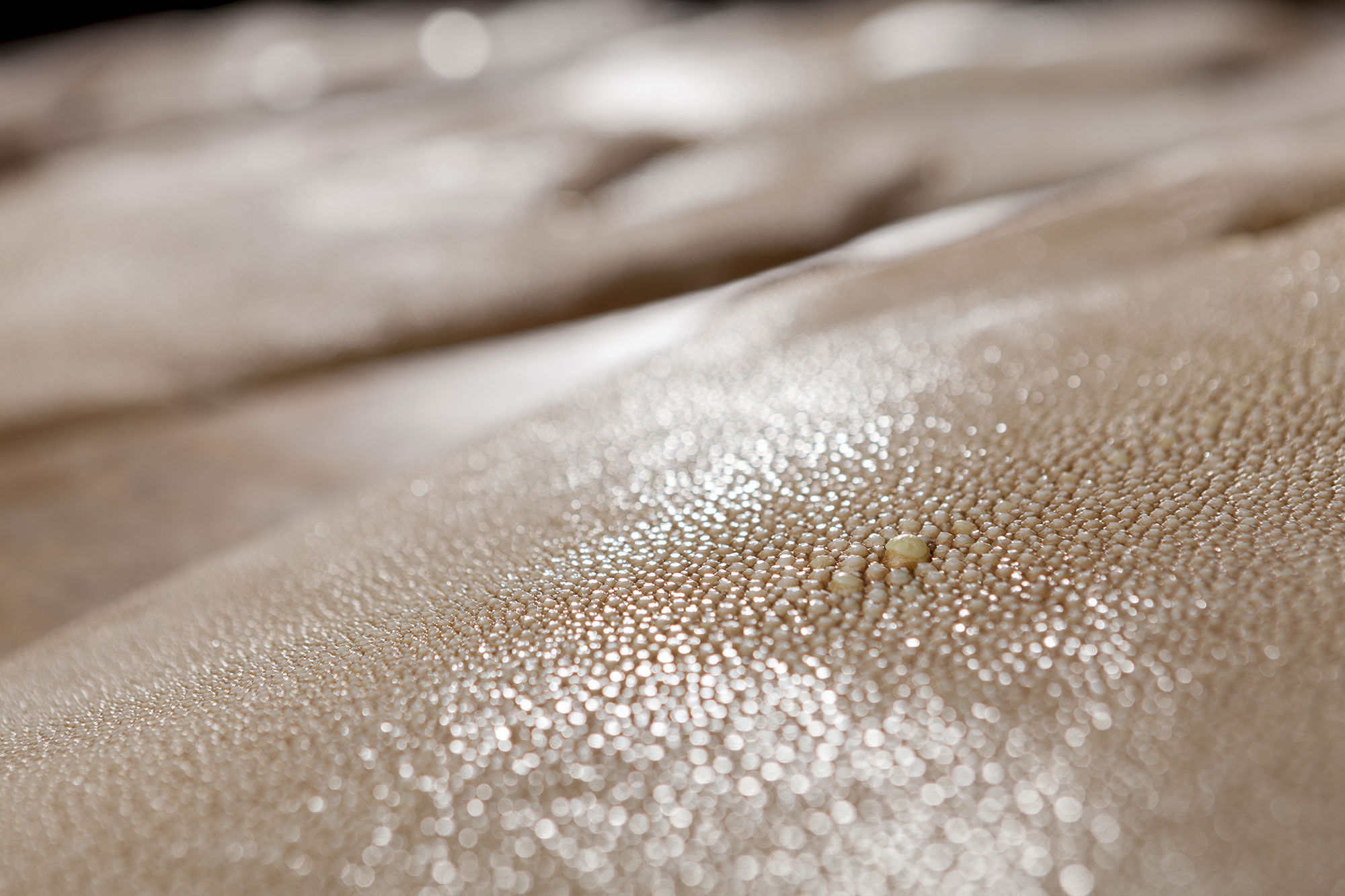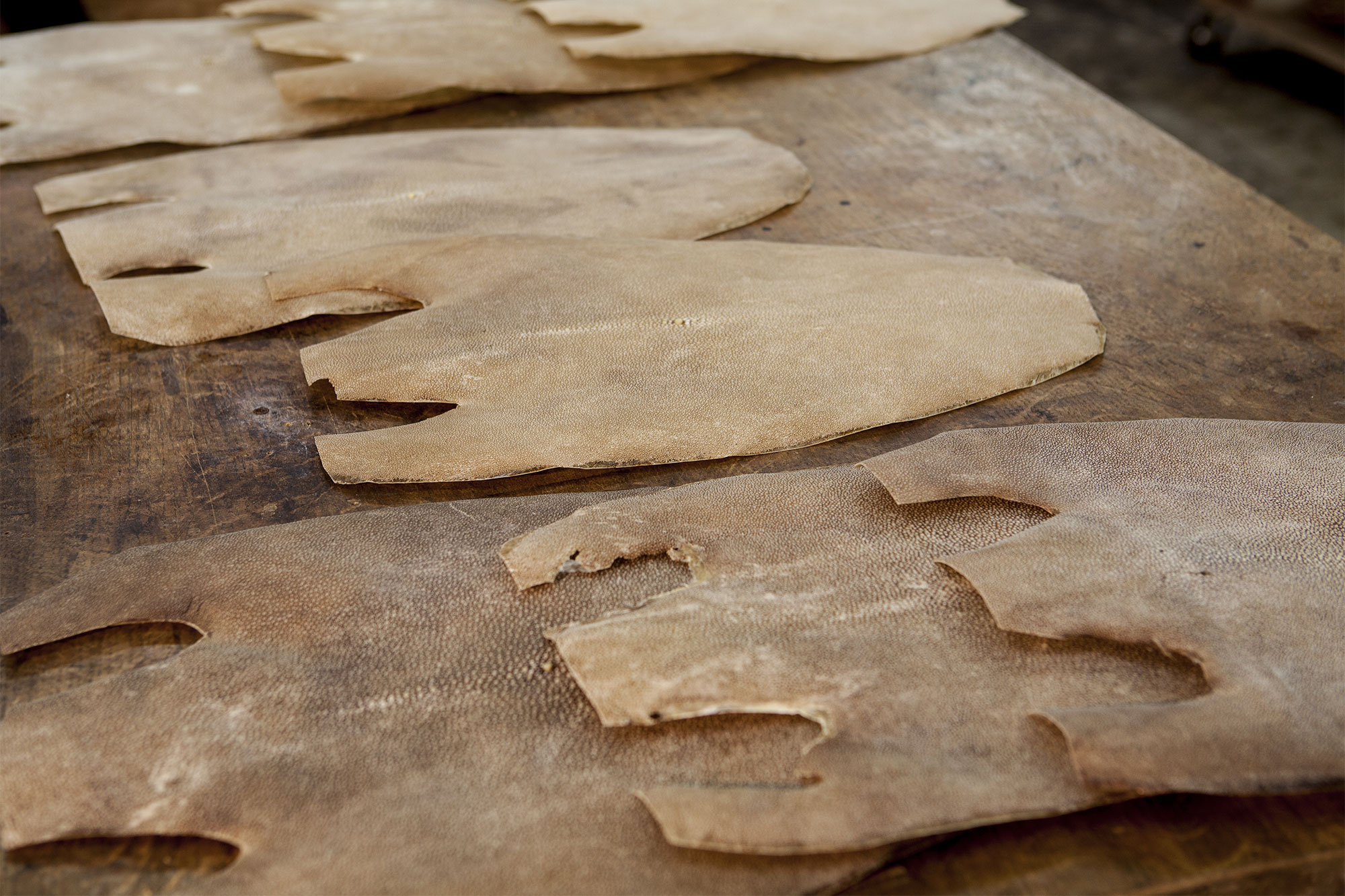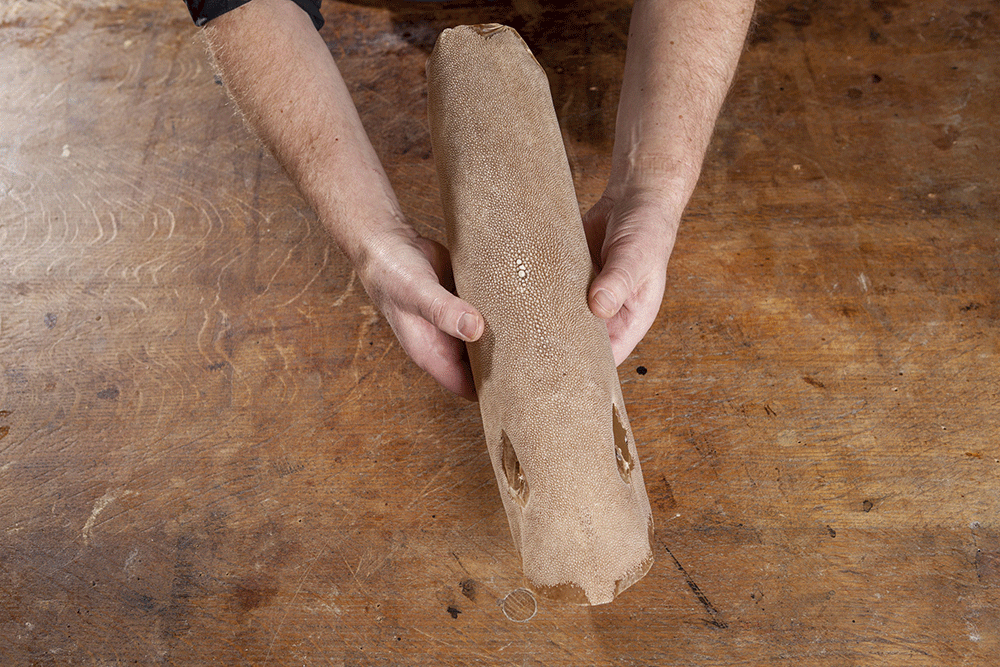 Material
From nature to perfect lines
The Ludwig & Dominique workshop uses shagreen in its raw state, which is more complex to work with, but results in a more unusual, refined finish. The design and manufacturing of the piece of furniture are entirely based on the skins and how they fit together. Our cabinetmakers foresee how to install them to stabilize the overall hold in harmony with the design.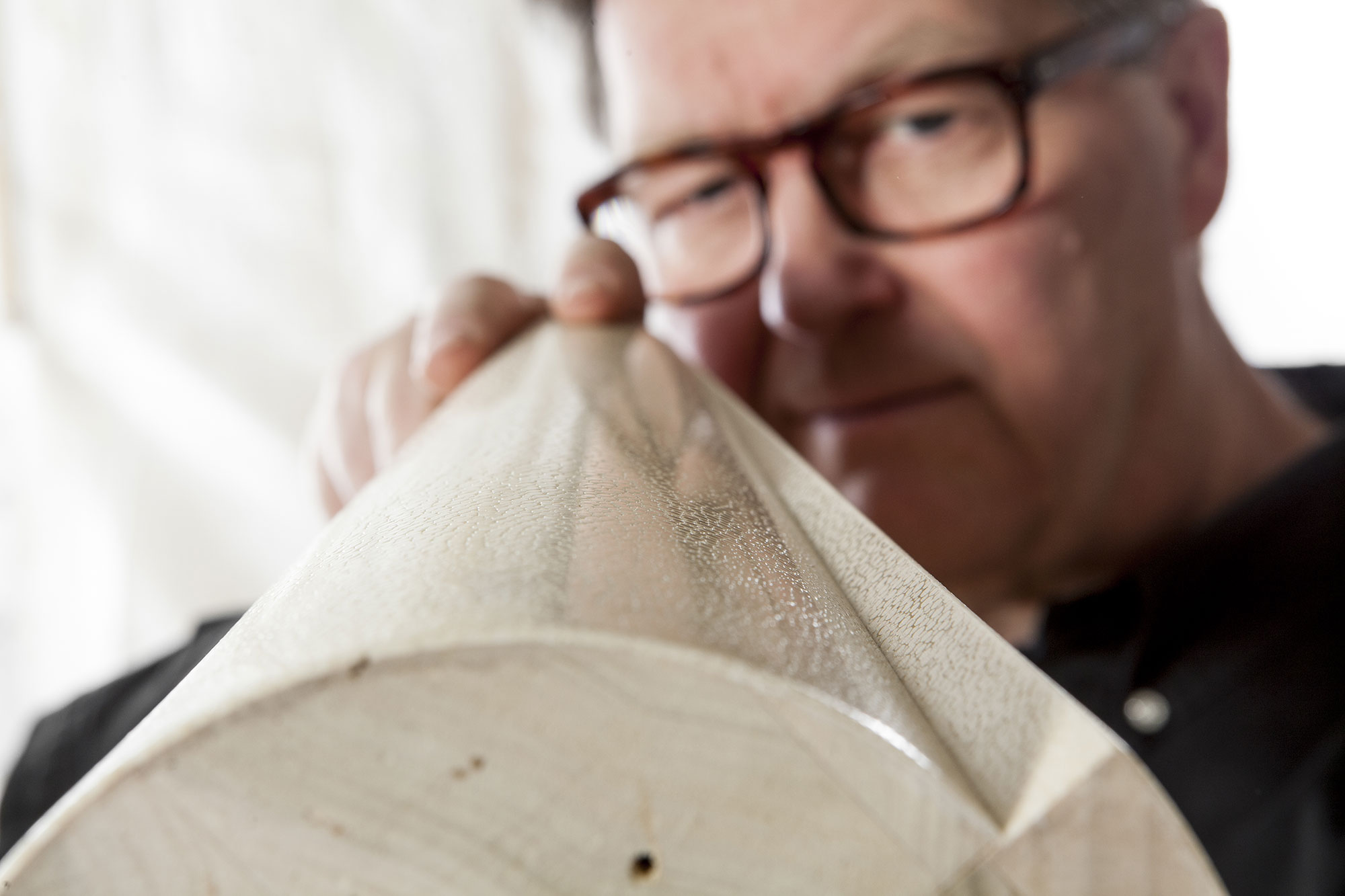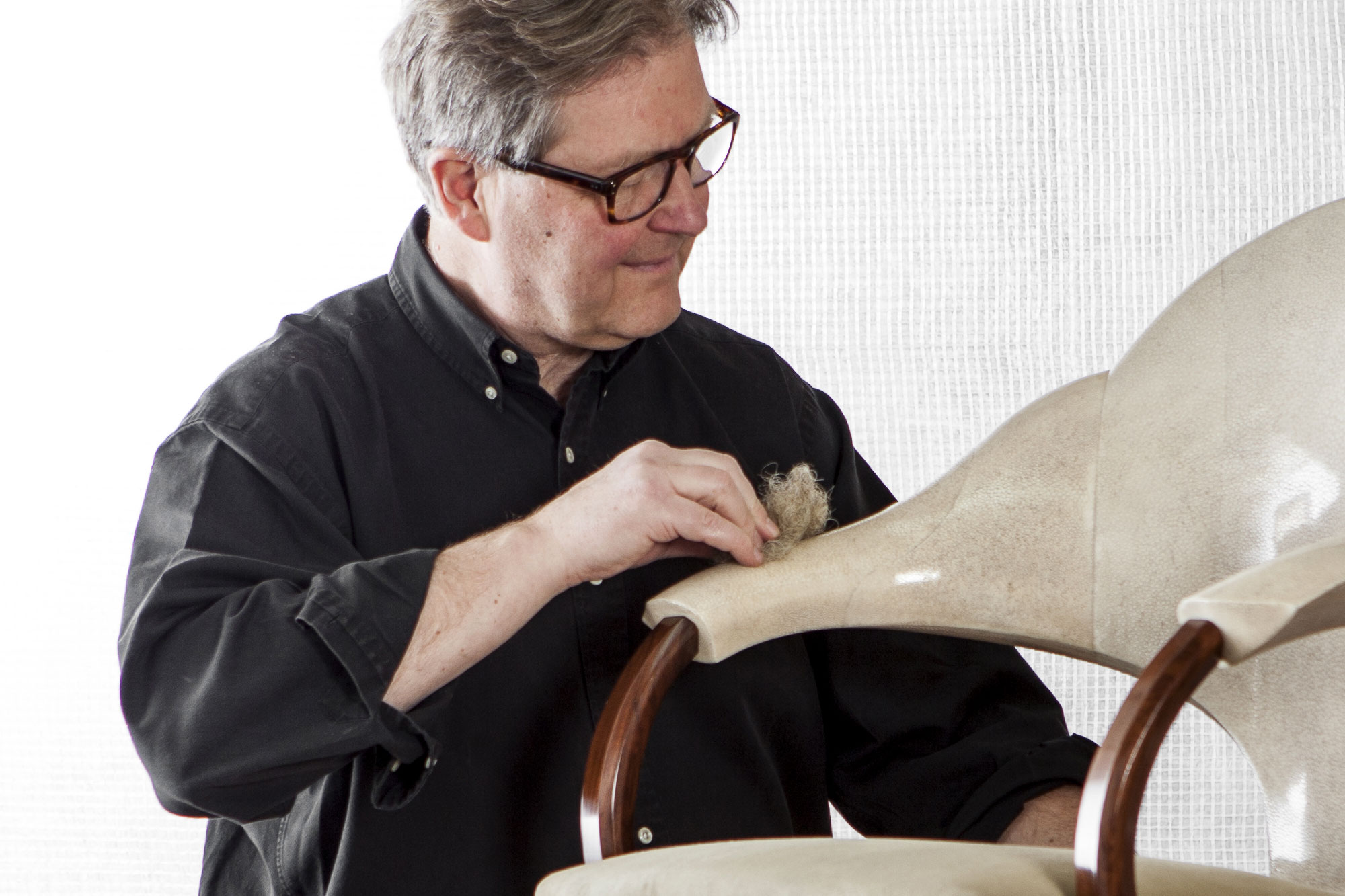 Light
An almost mineral material
Finishing by sanding and fine polishing reveals the full spectrum of the material's effects. In its natural state, raw shagreen expresses all of its subtle colors and reflections. A source of wonder, the thousands of polished facets glitter and reflect the light like so many cut diamonds. .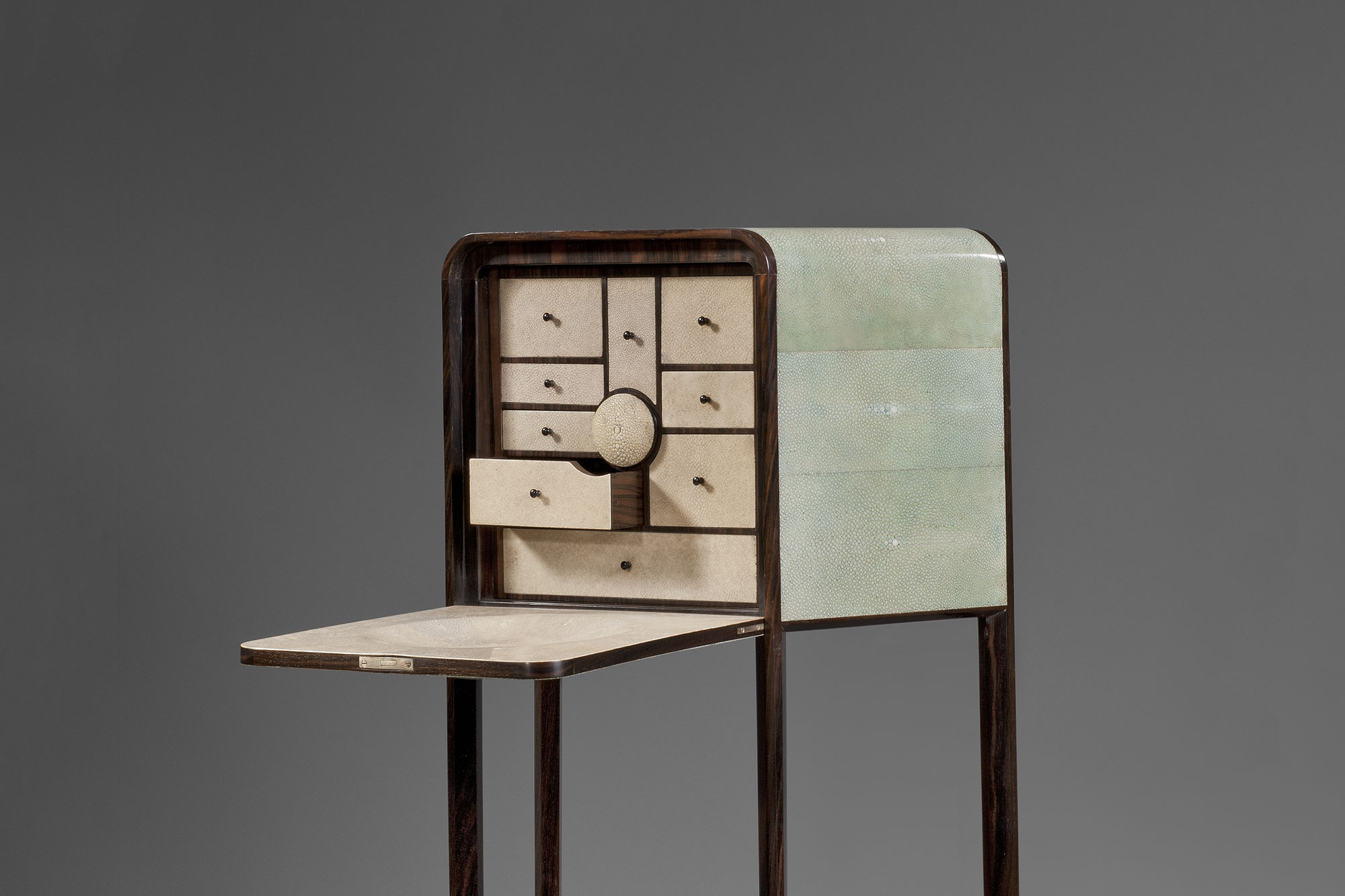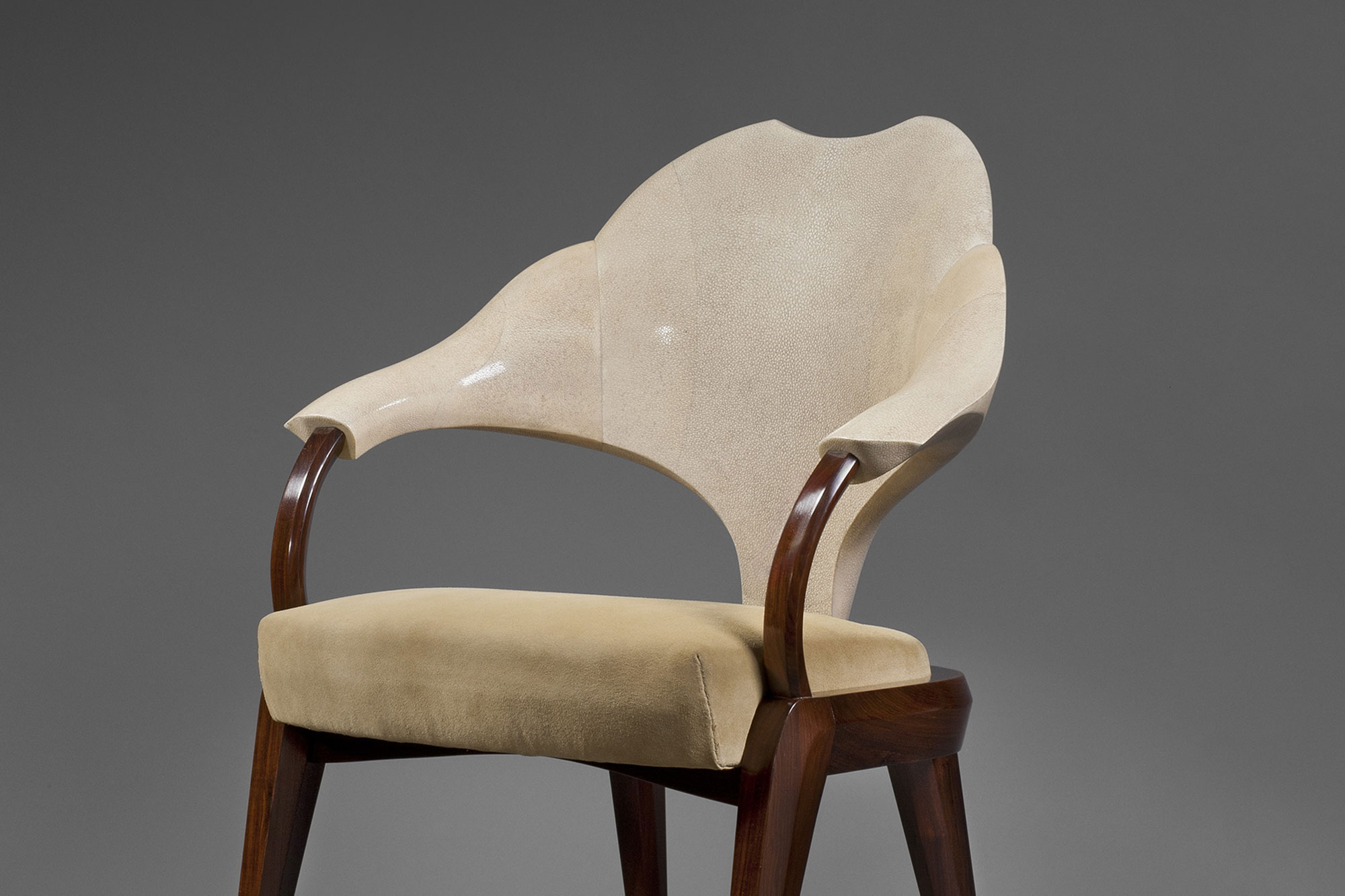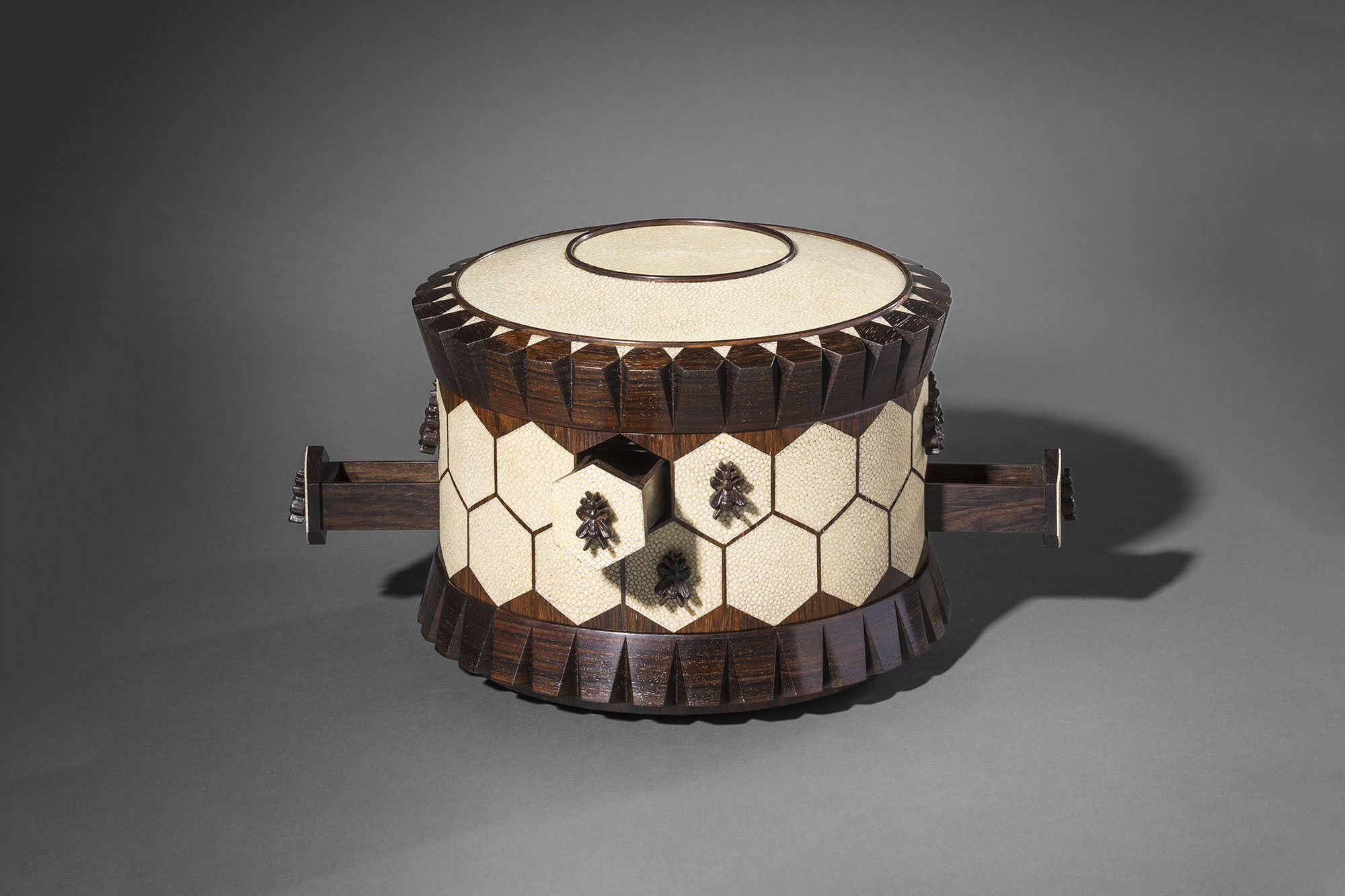 Objects
Fine designs made to measure
The Ludwig & Dominique workshop creates custom furniture for individuals and interior decorators. Our expertise and experience allow us to use raw shagreen in a wide range of designs. This results in unique pieces of furniture with pure, timeless, resolutely harmonious lines. Those same skills allow us to preserve and prolong the initial brilliance of collector's objects requiring restoration.